A home by the Sea
China Gate start Samir Soni wanted a home with the right 'wave' length.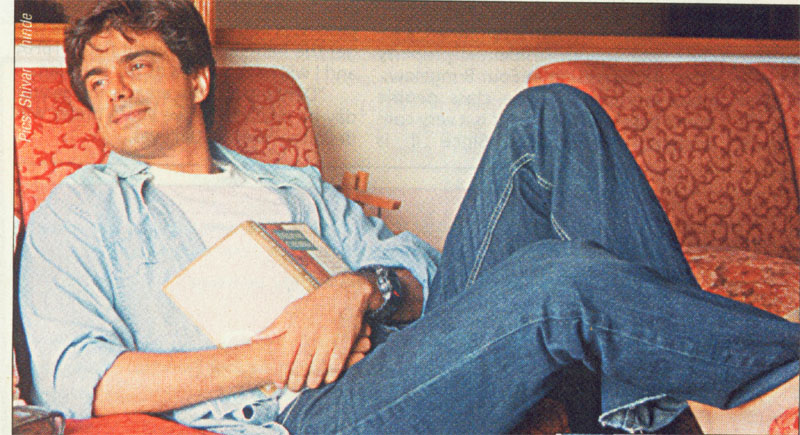 The only criteria for me when I was looking for a house six yrs ago was the sea. People might laugh at me for this, but since I am a Delhi-ite, the sea means a lot for me. Though I would love to shift to bigger place this flat always be my favorable.
I decided to buy a place at Versova because it had the perfect location and also fitted my budget. This particular stretch is really beautiful and has right mix of green cover and accessibility from the sea. I had been looking out for a place here for almost a year
The another reason why I bought this flat was the location of the building. I get a fantastic view of green cover. The building is surrounded by trees on three sides and I get the best views from all my rooms. Although the building is right next to main road, it is well inside the compound. Thus the traffic noise does not disturb me.
| | |
| --- | --- |
| The best thing about my hall is the window, which I have lowered for the view. When I was looking for a house I saw flats that were band in front of the sea but plain sea is sometime very morbid. This, however, gives me the right balance of both.As of now, I have only got the basics done. Maybe when time permits I will do the interiors bit by bit. The interiors have been my parents choice; the only contribution I made was to keep out. | |
I have deliberately keep the carpet in the hall; maybe it reminds me of Delhi where carpets are common. The other reason is that whenever, I have friends at my place, we love watching movies or just talking; we can lie on the floor and enjoy ourselves.The other things we got done was flooring. I went in for marble, which is elegant and long lasting, and I have a wall to wall carpet in the hall. I want to change the sofa set and get one that is soft cushiony and cuddly- the kind where you just sink in. I basically want interiors that give one a homely feel.
| | |
| --- | --- |
| I wish I could have a bigger flat- say a three bedroom one so that one bedroom is meant for guest. For the time being this is fine since I am alone but in future I would love to have bigger place.I do not like to cramp up the house; I like a minimalistic look. My guest room is done on these lines. Although it is all in wood it does not look too elaborate. | |
As for the kitchen I have to get the cabinets done which I plan to do in latest modular look. All in all my house is simple and I want to keep it that way.As far as Vsatsu or Feng Shui is concerned I am not a hardcore believer but when it comes to personal relations and someone says something, then I get superstitious. A friend of mine once told me that having a mirror in front of the bed is not good for one's personal relation, so that has been removed
For me home is a place where one can feel the warmth and I want it to give a cozy feeling. Of course, what's missing now is a pretty wife!
( as told to Shivani Shinde)
Source: Hindustani Times